Whether your home is spacious or limited in square feet, decorating your space to really work with your lifestyle will have you more productive and allow you to enjoy your time at home. Many of us have unused rooms, leaving opportunity for us to get creative and functional.
Here are tips + inspiration for creating functional spaces…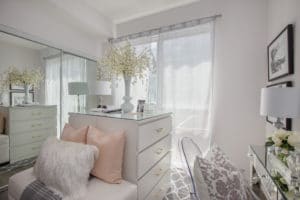 Workflow + Productivity
Identify your need. Take the time to brainstorm things you like to do or would do if you had a dedicated space for it. Next look at the space. If smaller, or awkward consider stacking or using space for multi purposes.
Colour + Style
It is all about mood! How do you want to feel, during the actions of your functional space? A reading nook or solarium, you might consider calming oasis colours. In a game room or fitness space, you might try colours that inspire energy and movement. Different styles can be incorporated to give a different feel and you can be very creative in your space when adding style with themes. Have fun with it!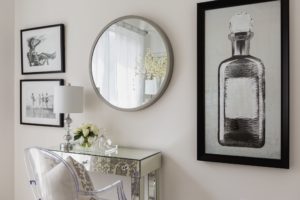 Energy + Emotion
The best part about turning an unused room functional, is we often choose to transform them into spaces that make our lives easier or more productive. Just the action of the transformation itself creates a new mood and emotion. Try incorporating things you love, that are associated with the end results of your functionable space. For example, sewing rooms, paint studios, etc. can showcase finished work. Or other inspirational people you admire in the same industry.
Are you ready to take control and add value to your personal space, by making it more functional? We can help! Call 905.820.9018 to book your decorating consultation with our experienced stylist.
————————————
Well Dressed Home is an award-winning home staging and decorating company, dedicated to helping homeowners create spaces they love to come home to, since 2011. Servicing Hamilton, Burlington, Oakville, Milton, Mississauga, Etobicoke, Toronto, Georgetown, Brampton, Vaughn and Richmond Hill. For home staging and decorating services contact us.